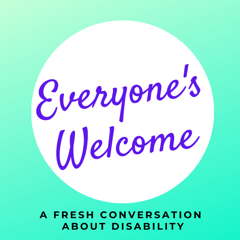 When COVID-19 shuttered conferences and gatherings, friends and colleagues Shelly Christensen and Gebrielle Kaplan-Mayer decided to take action. They created a new virtual series, Everyone's Welcome – A Fresh Conversation About Disability.
Everyone's Welcome is about belonging, inclusion, diversity, disability, mental health, spirituality, and community. Our guests who join us for conversation are many of the people Shelly and Gabrielle have had the pleasure of working with and learning from.
You are invited to join Gabby and Shelly for lively conversations as guests who share their experiences at the intersection of disability, mental health, belonging, advocacy, spirituality, faith and community.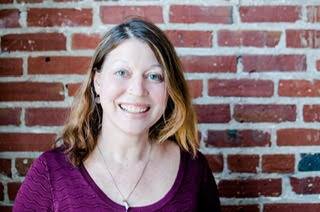 Co-Host: Gabrielle Kaplan-Mayer, MA
Gabrielle is an experienced educator, author and speaker. She is the Acting Co-Executive Director at Jewish Learning Venture, where she directs the Whole Community Inclusion initiative. Gabby's ELI Talk 'Faith, Companionship and Vulnerability: Standing With Families Who Have A Child With A Disability' is widely used to teach about family support and inclusion. Gabby is the author of several books, including The Little Gate Crasher: Life and Photos of Mace Bugen and In My Kehilla – A book about friends with Disabilities.
It is truly an honor to work with Shelly on this new webinar series! Out of the dark time of the COVID-19 pandemic, we realized the opportunity to share voices of strength, resilience and leadership in the disability inclusion community.
Co-Host: Shelly Christensen, MA FAAIDD
Shelly is a pioneer in the faith community disability and mental health inclusion movement, and author of From Longing to Belonging – A Practical Guide to Including People with Disability and Mental Health Conditions in Your Faith Community. Shelly is a keynote speaker, trainer and consultant and mentor to faith-based organizations. In 2009, Shelly co-founded Jewish Disability Awareness, Acceptance and Inclusion Month, recognized in February around the world. Shelly has a rich background in diversity, equity and inclusion, and is the found and principal of Inclusion Innovations.
Gabby and I took a leap of faith and action when we created Everyone's Welcome during the early days of the pandemic. Because in-person opportunities to gather weren't available, we wanted to introduce our amazing guests to a new audience for conversations about the wide range of interesting and important work in the field of diversity, inclusion, disability, faith, and mental health.